Key App Features
Orpheus is deliberately minimalist - only the features you need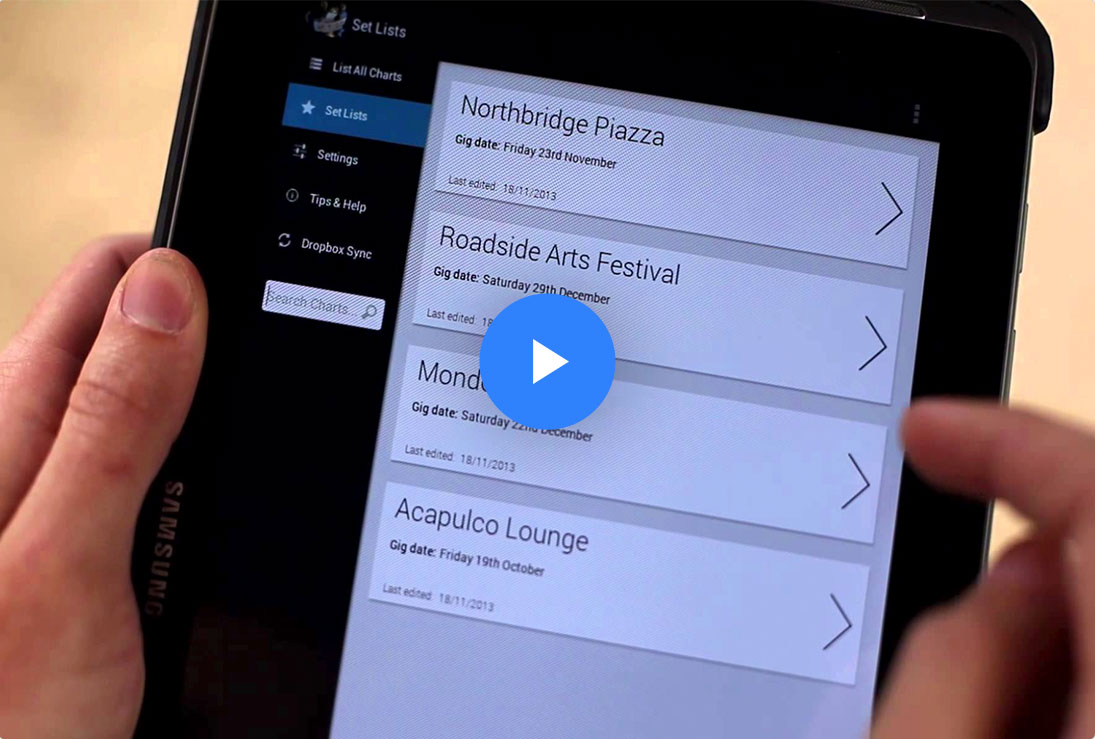 Discover Orpheus
Get your music organised. Access it anywhere, anytime. Features include set lists function, hands-free page turning, and Dropbox sync. Bring freedom to your music - go digital with Orpheus sheet music reader for Android.
Learn More
Reviews by Musicians
Hear what musicians have to say about Orpheus app
Orpheus is simple, elegant, and reliable. I love that I no longer have to carry paper to rehearsals. And I can pull up any chart straight from my band's shared Dropbox.
A revolution in digital sheet music. Orpheus is slick, quick, and does a fantastic job of keeping music organised and accessible on your Android phone or tablet.
Finally! A sensible sheet music app for Android. Orpheus is incredibly easy to use, yet it has all the core features I need as a performing musician. Recommended 100%